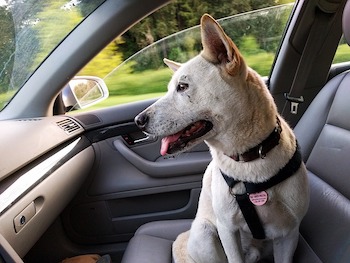 Does your dog love going for rides in the car? For long road trips or short trips across town, dogs are our trusty sidekicks. Does your pup buckle up?
If you don't already restrain your dog when they're traveling with you in the car, you should start. Not only is it safer for you and your pet, but it's also safer for other people on the road.
When your pet is restrained, their risk of injury decreases dramatically — if you need to stop suddenly, your dog won't go flying. Many pets are injured each year when their owner stops suddenly and they are projected forward, hitting the back of a seat, or worse, the windshield. Also, if you're involved in a crash, the restraint helps keep them from getting injured and even from running away from the scene, since they'll be scared.
Read More