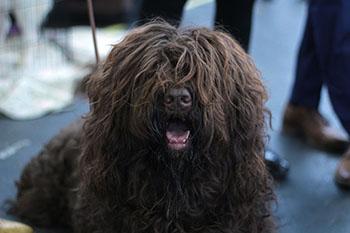 Mat alert! Dog fur often becomes tangled and knotted around itself without frequent brushing, which is called matting. Mats occur frequently in many dog breeds with curly, fine, or double coats. In extreme cases, the dog's coat will become what groomers call "pelted" — when matting is very tight to the skin, preventing proper air flow.
Matting and pelting prevents proper temperature regulation, causes skin irritation, hides parasites like fleas or other nasties, and causes extreme discomfort and pain for the dog.
Mats are mostly preventable! Let's look at why your dog's coat is forming mats and things you can do to keep them at bay. We'll also talk about what your options are if your dog's coat is already matted.
Read More