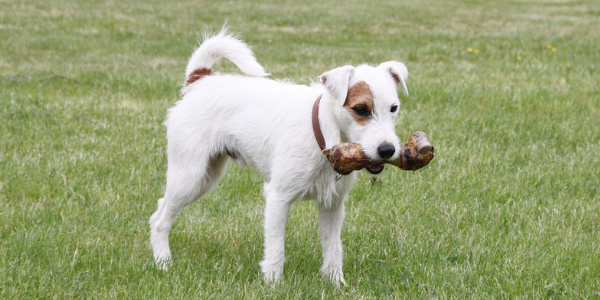 There are dangers, regardless of whether they are raw or cooked bones, big or small.
It's a myth that raw bones are OK but cooked aren't


Are there dogs who chew and/or eat bones without incident? Of course. BUT there are also plenty of dogs, who do so with incident, including plenty who had previously done so without. In fact, there were so many reported illnesses and deaths due to "bone treats" in 2017 that the FDA issued a warning to pet owners.
What kinds of problems do we vets see with dogs chewing or eating bones?
Plenty. This type of dog emergency is painful, distressing, and costly. Some are even fatal. Here's a sample of the bone-chewing/eating problems commonly seen by vets and experienced by dog owners:
Read More