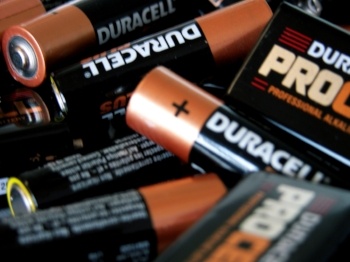 Dogs and Batteries — Yes, Really!
You might already know by now that dogs are experimenters and their mouth is the laboratory. What you might not be aware of though is that one thing dogs often like to "test out" are batteries. (Don't forget, they also readily gobble up cat poop, fishing hooks, and rocks... so are batteries really that big of a surprise?!?!)
Another thing you might not yet know is that while all batteries can pose serious dangers to dogs when chewed or eaten, there's one type of battery that carries an even greater risk for dogs (and kids) – the disc or "button" type batteries.
Read More