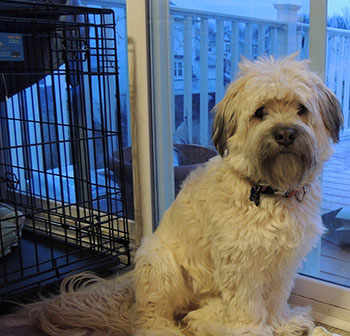 Crate training your dog is one of the best things you can do — not only is it an extremely helpful training tool for potty training, it can also help provide a safe place for your dog to retreat to when they're anxious. It also gives you a positive management tool when you need to prevent unwanted behaviors (like jumping on guests), and can also be used for safe containment while traveling.
After you've chosen a crate you'll want to learn
how to get your dog to love their crate
. But first — it's time to choose your dog's crate! There are different options out there, and the type you choose depends on what you plan on using it for, where it will be placed in your home, and your dog's size, behavior, and needs. And, believe it or not, sometimes you'll want more than one crate for your dog.
Read More