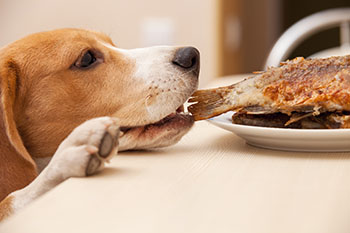 Counter surfing can be one of the most frustrating behaviors for dog owners to deal with — you might have spent hours on that perfect pot roast, only to have your pup sneak into the kitchen behind your back and pilfer it off the counter.
Not only is this annoying, but it can be dangerous for your dog if they steal food that is toxic or contains xylitol (which is highly toxic to dogs!) Some dogs scarf the item down so quickly that they choke or it causes an obstruction in their gastrointestinal system.
Let's look at why dogs counter surf in the first place, and what you can do to stop it.
Read More