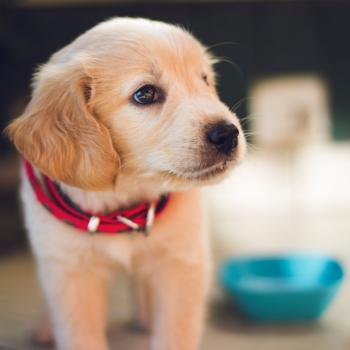 Bringing home a new dog — whether they're a puppy or adult — is an awesome thing, no doubt! But it can also be a bit overwhelming, both for you and your new dog.
Regardless of where your dog came from — shelter, rescue, foster home, breeder, or even your neighbor down the street — joining your family is a change. An awesome change, but a change none-the-less. And change can be stressful for dogs. This is why many dogs will go through an "adjustment period" when they first come into a new home.
You can ease and shorten their adjustment period — and minimize your own stress — by being well prepared with products and aids that can help your new dog settle into their new life.
This article aims to make things easier for you, with some behavior and safety awareness, shopping tips, and recommendations for products that may help you and your pup during this time of transition. I cover everything from calming aids (including pheromones and music), to how to make bedtime "sleeptime," as well as safe toys and crate essentials.
Read More