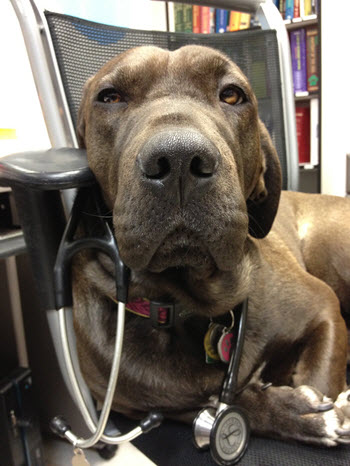 A veterinary oncologist is a veterinarian that specializes in the diagnosis and treatment of cancer in pets.

They have specific additional knowledge, expertise, and equipment that can all help to maximize not just the length of your pet's life, but the quality of it too. And their expertise and insight can also help to put your mind at ease as you are facing the difficult decisions that may come with a cancer diagnosis.

A veterinary oncologist has undergone an additional 3-4 years of residency training in cancer medicine after attaining their Doctor of Veterinary Medicine degree.

In addition to their veterinary degree and residency training, to achieve their specialist certification in oncology, a board-certified veterinary oncologist also has to have demonstrated their knowledge and qualification in the field of cancer medicine by:
Read More