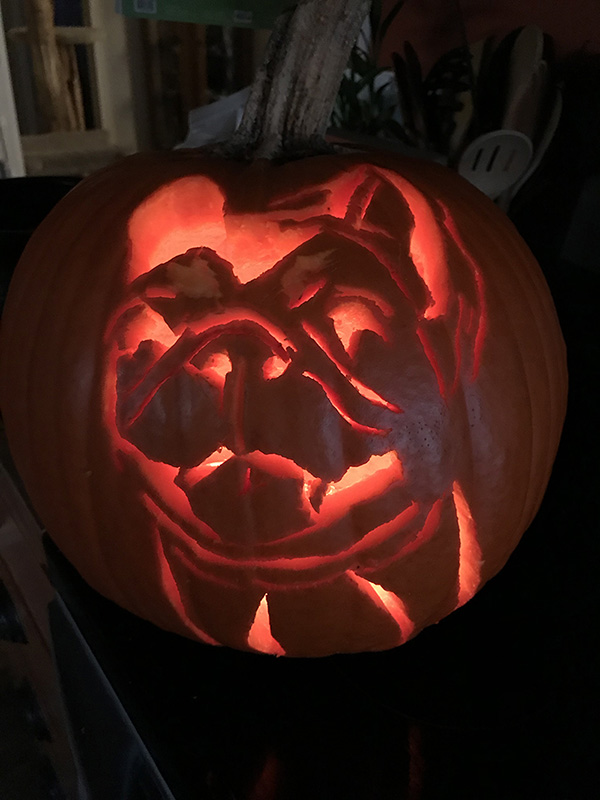 Carving your dog or cat's face onto a pumpkin is a super fun way to get the whole family involved in the festivities.
First, we'll go over how to make your pet's pumpkin stencil and then we'll get our hands dirty, open the pumpkins up and start the carving.
This photo is of my cat, Mazel, standing next to the pumpkin I made of our Frenchie, Marshall, last year. This year, it's Mazel's turn!
Read More