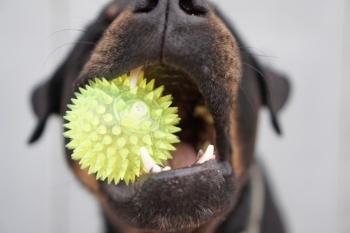 Your dog is going to chew… it's just a part of being a dog. And it's quite an important part, too! Whether they're a puppy or an adult dog, all dogs need to chew. Puppies chew when they're teething or just to explore the new world. Then they continue through adulthood to keep their masticatory (chewing) muscles strong, their teeth clean, and their brain engaged.
Safe Chew Toys: Important things to know and consider
Because chewing is good for your dog's mental and physical health, it's important that you provide them with plenty of safe and appropriate things to chew on. Fail to do so and they'll come up with their own chew "toys," which often wind up being your most expensive pair of shoes, the legs of your dining room chairs, the nearest electric cord, or even your arm! None of which are desirable, and several of which are downright unsafe!
Read More