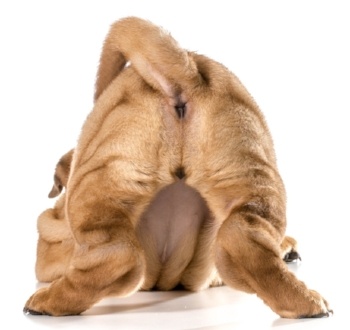 Does your dog have problems with their anal glands?
Unfortunately lots of dogs have problems with their anal glands. Some anal gland impactions get so bad that they become abscessed and rupture, causing pain for the dog, and quite a nasty mess for their people (as well as the costs associated with having the infection and abscess treated). So if anal glands are such a pain in the butt — both literally and figuratively — why do dogs have them and what can you do to help your dog if they suffer from regular anal gland problems?

See some of my recommended products and solutions at the end of the article.
Read More