Best Friends Animal Society's Documentary
Our hatred for Michael Vick made us hesitate to watch this film. I know "hatred" is a strong word and a word not to be used lightly, but we feel it is appropriate when it comes to animal cruelty. And, unfortunately, it's also a word that is often associated with the pit bull breed. They are feared and misunderstood. In our opinion this is completely unjustified and this film should help even the staunchist of critics come around.
We were hoping this documentary wouldn't tear our hearts out or glorify a fallen football hero. It didn't. This is not a story of gruesomeness, nor a story of a sports star whose prison sentence was measured in months. It's a story of hope, love, and determination. And it makes you wonder how such tragedy can bring such hope. We're introduced to amazing people and organizations that see the possibilities for these otherwise discarded dogs. We watch them as they work tirelessly to cancel out the evil that is disguised as a "sport" called dogfighting. They helped ensure that the story – and the dogs – would have the best outcome possible.
Tissue Alert Level: ✭✭✭✭✩ – mostly tears of hope and joy!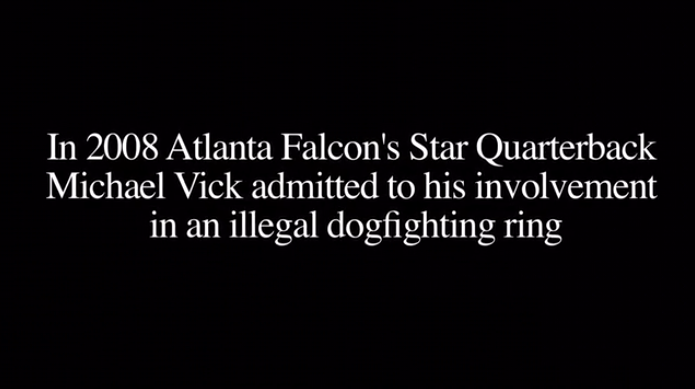 As a dog-lover, veterinarian, believer in humanity (and former Philadelphia Eagles fan!), I feel that this is a story which truly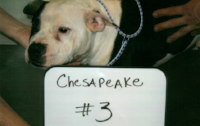 needed to be told. Sadly there are still dogfighting rings operating across the U.S., and around the world. For there to be change, there needs to be awareness. This film documents a journey that few of us have seen before. It's only through this awareness that we can bring change to the perceptions about this "sport" and "dangerous breeds" in general. "The Champions" provides this in spades!! It's beautifully shot, and weaves several dogs' - and peoples' - stories into one exceptional narrative.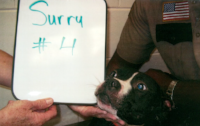 You get to meet the dogs that were rescued from Vick's Bad Newz Kennels compound –
they're absolutely adorable, we fell in love! You get walked through some of the particulars of the legal case against Michael Vick – we think you'll be amazed, and guess you'll probably be disgusted, too! But you'll also have your heart warmed and your faith in humanity restored when these dogs are given a chance to prove themselves, to prove their potential and their beauty, and a chance to not be punished twice... just for being born.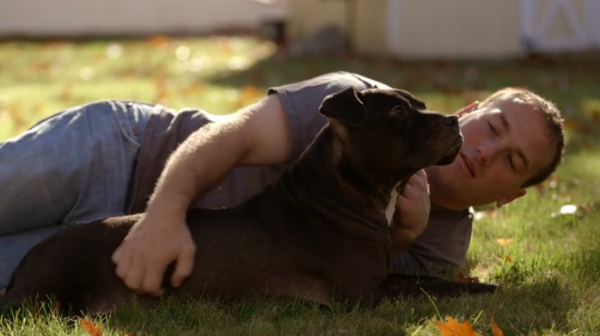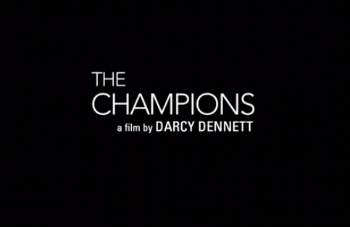 Disclosure:
All of us at Preventive Vet paid for and downloaded a copy of this documentary, and we all contributed to its review. We have nothing to gain or profit from promoting this film. We simply love Best Friends Animal Society and hope to encourage more people to watch this movie and gain insight into the work they and others are doing and the horrible plight of the Vicktory dogs, and all dogs used and abused in dogfighting.
Here's where you can view, download or buy the film:
You'll see quickly that the "Champions" referred to in the title doesn't just refer to the dogs – who are, in every sense of the word, Champions – but also to the people who fought so hard for them and in doing so have helped to make the world a better place. All of us here at Preventive Vet would like to extend a sincere and heartfelt THANK YOU!! to the crew at Best Friends Animal Society, to the investigators and prosecutors who pursued the "Vick Case" with the vigor and determination it deserved, and to all of the wonderful volunteers and rescue groups who helped in the housing, rehabilitation, and giving of a second chance at life for these beautiful souls. You have done beautiful and important work, and you are all Champions in our eyes!
The Champions is a must tell (and must see) story.
Who should see this documentary? Everyone. If you're at all familiar with the case, if you're at all involved with or interested in animal welfare, or even if you're just a dog lover, The Champions is well worth the download and watch. Including those who fear or downright hate pit bulls. You may come to realize that this breed of dog is not deserving of the stigma of hate. As for Michael Vick…