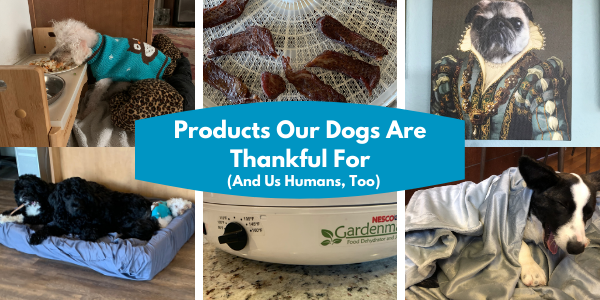 Let's be honest, the year 2020 has not quite lived up to the expectations we had when it started. Also true is that our dogs have been the ones holding everything together.
Our dogs give us the opportunity to leave the house for an unreasonable amount of socially-distanced walks, make video conference calls better for everyone by randomly appearing on-screen, and are serious troopers dealing with stressed-out humans.
With Thanksgiving just around the corner, the Preventive Vet team started thinking about what we're most thankful for when it comes to caring for our pets this year. What products and activities have made it easier for us? What do our dogs seem to love the most? Read on for the things that we've found most useful, entertaining, and comforting for our dogs and us.
Read More