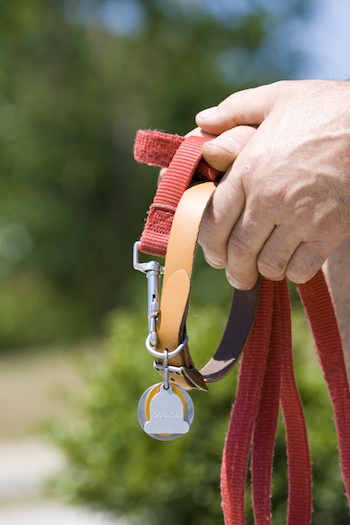 If your dog pulls on the leash whenever you walk, then those walks are neither healthy nor relaxing for either of you. Those walks aren't safe either. When I see a dog who pulls on his leash during walks, I also see it as a sign that he and his owner are not paying attention to each other. It takes two to pull, after all. Walking with your dog should feel like a walking meditation, not a battle.
Pulling on the leash can be very rewarding to a dog

The action of pulling doesn't feel so bad at the time and it often gets them where they want to go. Any behavior as rewarding as pulling on the leash takes a lot of commitment from the owner to fix. But trust me, it can be fixed and it will be worth it.

Below are some important keys for preventing and correcting leash pulling. If you have more than one dog, practice the following leash training techniques with each dog separately at first. Eventually you'll be able to practice and walk them together more easily. Then everyone will have more fun.
Read More