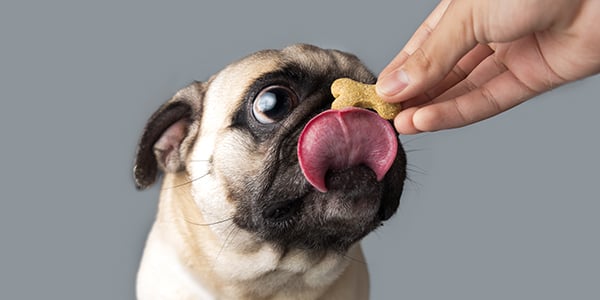 Is your dog turning up their nose when you put down their bowl? Has your senior dog gotten pickier about what they'll eat and when? It's important for your dog to get the nutrition and calories they need to stay healthy, especially as they age.
Let's look at reasons your adult dog might not be eating and what you can do about it. If your dog has skipped a few meals and you're worried about their appetite, read on for tips to help them chow down.
If you have a puppy who isn't eating, check out "Why Your New Puppy Isn't Eating and What You Can Do About It" for more life-stage specific reasons and tricks to increase their appetite.

Read More