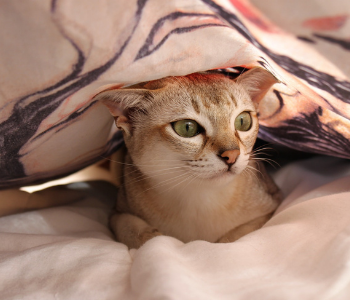 Many pet owners don't realize that cats need socialization and stimulation.
Cats are characterized as "independent" or "self-reliant" and some people actually choose to bring them into their home because they are considered less "high-maintenance" than dogs.
The truth is that cats do have these needs and providing an environment that addresses these needs is important. Cats still have all the characteristics that allow them to live a feral, undomesticated lifestyle, but think about the difference their "natural" environment looks like versus a home environment.
You have to address socialization and stimulation in the home in order for the cat to live a full, happy life.
Read More