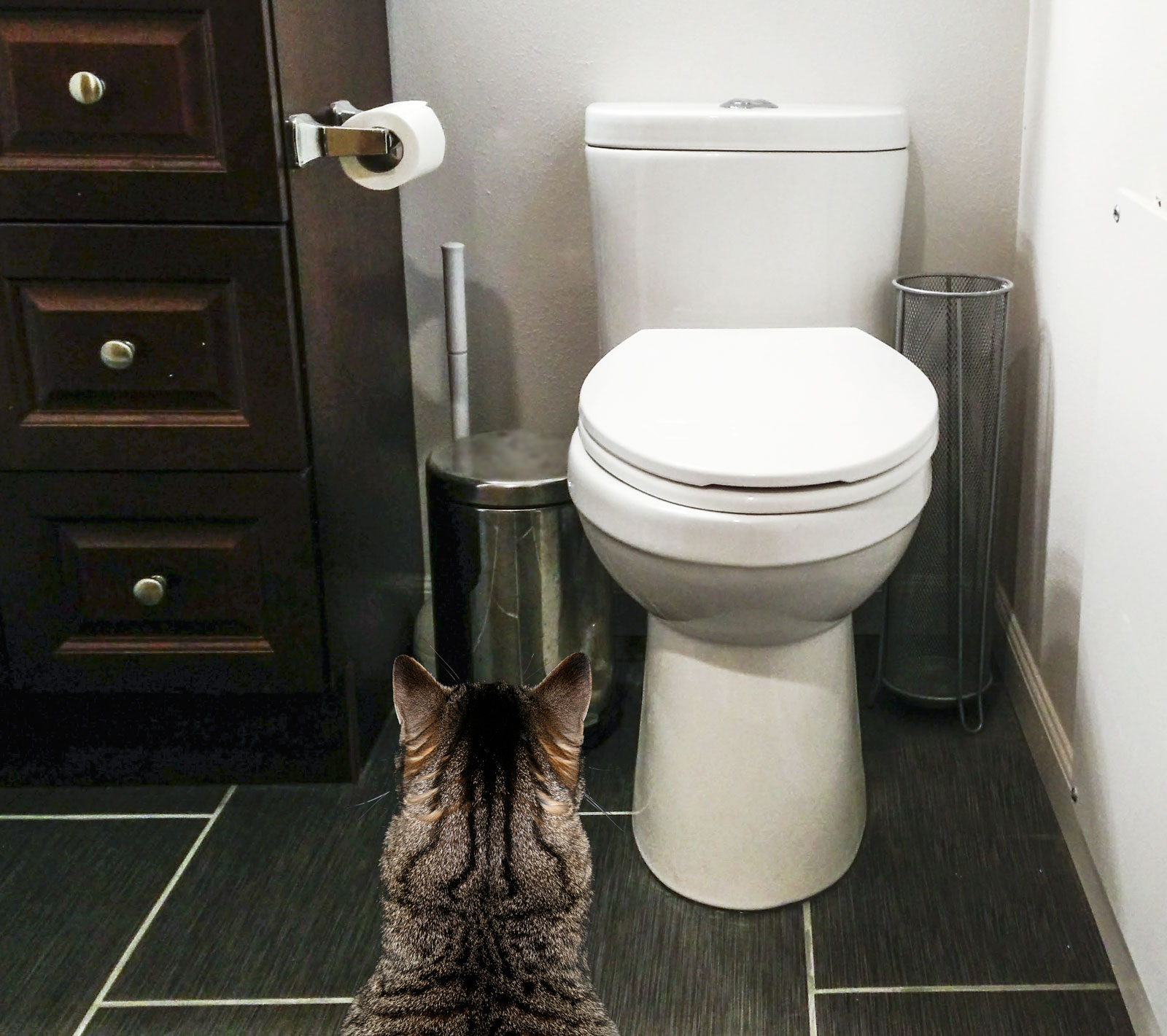 If you've already read through 101 Essential Tips for Kittens and New Cats: Health & Safety, then you'll know I'm not a fan of toilet training cats. Don't confuse this with litter box (a.k.a. potty) training, which is where I am a huge fan. What I'm saying is that training your cat to use an actual toilet is typically not a good idea.
Sure, there are a few toilet training kits for cats out there, and no shortage of cute and/or funny videos of cats using a toilet. So it might be tempting, or seem "natural" to teach your cat how to "go" in the toilet. Especially if you don't want to clean a litter box, you live in a tiny apartment, or just because the thought of a cat perched above the bowl seems oddly entertaining to you.
Whatever your reasons for wanting to toilet train your cat though, there are quite a few important reasons NOT to toilet train your cat that you really should consider first.
Read More