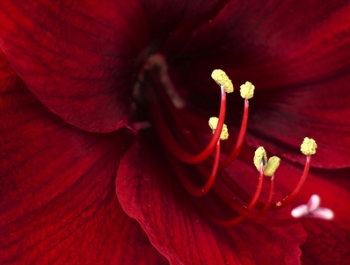 DAY 5: Lilies
While lilies don't exactly 'scream' Christmas – flowers do – and lilies are amongst the most common types of flowers found in bouquets at all times of the year, including Christmas.
Lily toxicity is something everybody should be aware of, regardless of whether or not they have cats. Even non-cat owners need to know about this because they may well be the one to send you or bring over your next bouquet of flowers! If they're not aware of the danger they won't know to advise the florist that lilies should not be included in the bouquet.
Lilies Kill Cats!
Stargazer lilies, Rubrum lilies, Tiger lilies, and the other members of the Lilum genus, the 'true lilies' as they are known, are highly toxic to cats. So too are certain types of Day lilies.
These types of lilies are so toxic, that a nibble on one or two petals, a lap of spilled vase water, or the ingestion of a small amount of pollen (such as what happens when a cat grooms itself) can be enough to put a cat into expensive, debilitating, and potentially fatal acute kidney failure.
Read More