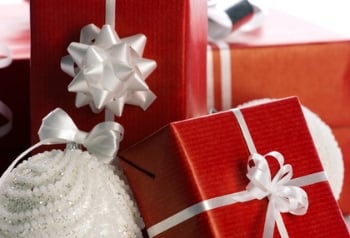 DAY 9: Ribbons & Bows
You'd be forgiven for thinking that curly ribbon and gift bows are good toys for your cats – after all, pictures and videos of playful cats rolling around with such objects can be found everywhere online, on television, and in print ads. But we in the veterinary profession also want pet owners to be aware that another place we commonly see kittens and cats playing with Christmas ribbons – or at least the debilitating and expensive results of such activities – is in the veterinary clinics and Animal ERs all across the country.

This article will tell you what you need to know to recognize, react, and prevent this common holiday pet hazard. So dig in, read on, and don't forget to share this information with your friends and family.
Read More