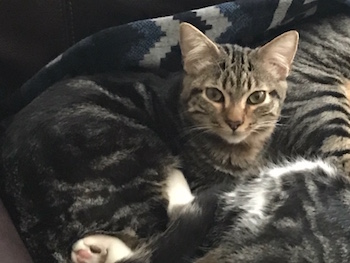 Growing up in rural America, having animals around was as common as a bowl of cereal on a Saturday morning. You didn't give it a lot of thought, it just felt right. Cats were the pet of choice in my family.
In fact, I don't recall a time where we didn't have a feline walking the hallways of our home. I do recall our cat Candy giving birth to a litter of six inside one of my dresser drawers, ruining my favorite train shirt.
That's a story for another time. The point of all of this is that cats have always and continue to be an integral part of my family. However, recently I wondered that if pets are part of my family, have I been concerned about their well-being as I would my child?
When we make the conscious decision to be responsible over someone or something, we owe it to them to do our very best. I'll admit it wasn't until recently that I realized that I should have been protecting our cats in the same way that we protect our young children. Both are very curious and that can sometimes lead to devastating events.
Read More