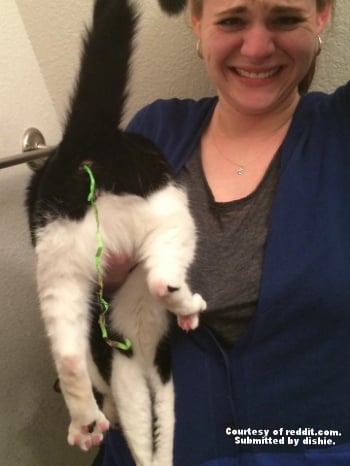 Something stuck in your cat's butt? Whether it's string, yarn, dental floss, the trussing from your holiday turkey or tinsel from a Christmas tree, anything that's protruding from your cat's butt is of concern.
"To pull or not to pull?" – that is the question

If an accident happens and your cat does ingest something, "to pull or not to pull?" is the question that so many people ask. This is, of course, in reference to what action you should take should you notice something sticking out of your cat's butt.

Read More