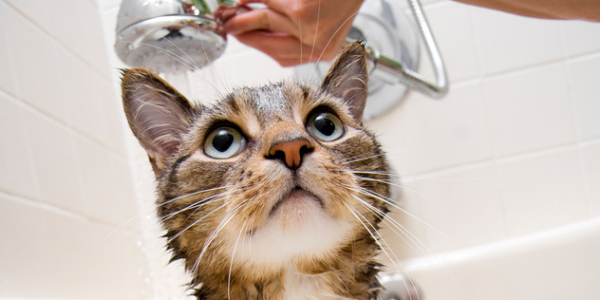 Giving a cat a bath...
Though you likely wouldn't put the words "cat" and "bath" together in the same sentence (unless it also included the word "never!"), bathing a cat can be done — some actually like it, and sometimes it's a necessity.

Why might you have to bathe a cat?

Since most cats, in most situations, are quite fastidious in their grooming practices there aren't many reasons why you'd need to bathe your cat. However, there are a few scenarios where you might find yourself needing to do so.
Ringworm —
This is
actually a fungus
, rather than a worm. Depending on the severity of your cat's case, and some other factors, your vet may prescribe medicated baths.
Read More