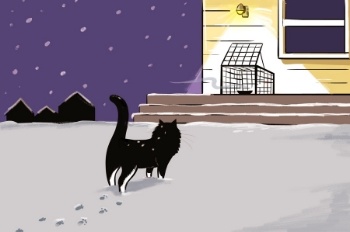 December 11, 2014 – Lost Cat Sawyer

"Sawyer!"
Nothing.
"Sawyer!"
The snow removal crew had just finished clearing Deb's driveway and all was still and quiet. So quiet, she expected - she hoped - that she'd hear even the faintest rustling or meow from her 1.5 yr. old cat, Sawyer.
But not a sound. Only that deafening stillness you hear on a winter's night after a really heavy snowfall.
Read More