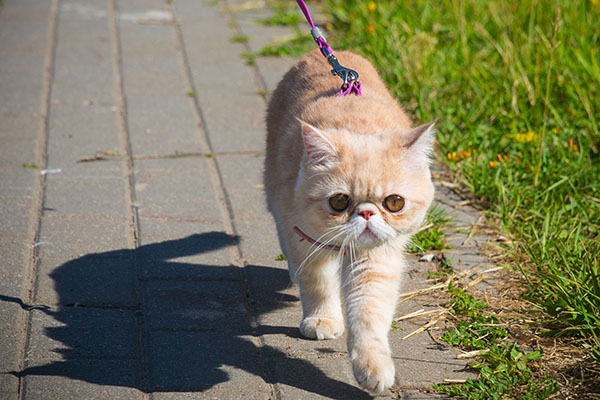 If you are going to walk your cat, don't go about it like this writer from the New York Post.
"I procured a cat leash and harness… from a friend, who had attempted, unsuccessfully, to walk her own cats. Hoping to have a better go of it, I strapped my 7-year-old tabby, Jameson, in and headed out on a recent sunny Saturday."
As you might imagine, she soon realized that walking a cat is not exactly like walking a dog! First of all, cats don't always take to leashes and walks as readily as dogs (at least not initially). Second, being cats, they're not exacly, shall we say, "naturally inclined" to being led around by a leash. Third, many of the places you'd likely take your dog typically aren't as well-suited for a cat (but fear not, there are often plenty of great alternatives!).
These differences don't mean that you can't or shouldn't try taking your cat for leash walks. After all, many cats can really enjoy and benefit from them! But they do mean that you really do first need to train and prepare your cat — and yourself — for these new outdoor adventures!
Read More