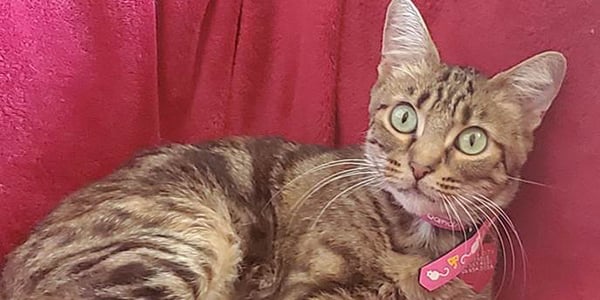 I've had cats my entire life. But it wasn't until recently that I had my first experience taking a cat through recovery from a serious surgery. She was a beautiful little foster kitten named Bettina.
About a year ago, I made the decision to start fostering, focusing on cats in need of special care, either with recovery from surgery/illness or socialization issues. Bettina was only my second foster and took considerably more intensive care than my first, who only had a cold and needed a week out of the shelter to recover. (And who, incidentally, I fell madly in love with and adopted at the end of that week.)
You'll hear a bit about my story, successes and failures, products I found helpful, conversations I wished I'd had, and how an old bra saved the day.
Read More