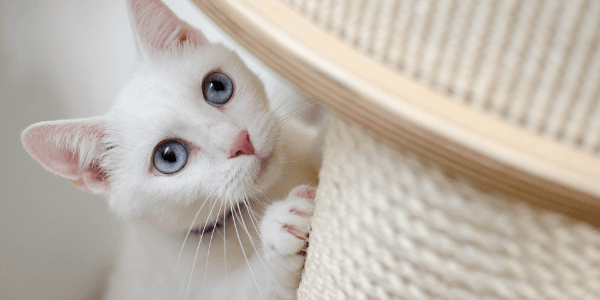 It doesn't take long after living with a cat to develop a slight nervous tick at the sound of scratching.
For many people, their gut reaction is to yell at the cat, shoo them away, or maybe even give a few squirts of water from a spray bottle.
Doing any of these though won't save your furniture. In fact, yelling at your cat for scratching can seriously confuse them, stress them out, and may even cause them to act out in different ways and grow to be afraid of you.
Read More