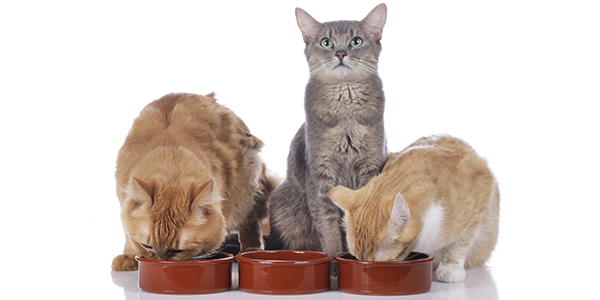 If you have more than one cat, feedings can get rather interesting. You might even say it feels like… herding cats (*ba dum tsss*).
Some cats need to eat more, some less. Some might have a special diet. Some might be grazers, while others like to hoover their food up all at once. Regardless of your particular combination of kitty eating needs or styles, it's important to know how to approach meal time with multiple cats so that every cat gets enough to eat, but not too much; and eats what they're supposed to eat, but not what they're not. If you've ever had to juggle different types of foods or quantities of food for multiple cats, you've probably felt the stress that comes with it.
Good news though! You're not alone, and the trials and tribulations we here at Preventive Vet, as well as other cat owners, have endured means that we've got some good tips and even different feeding and "feeder" options that can help you de-complicate your multi-kitty meal time. Won't that be nice!
Read More