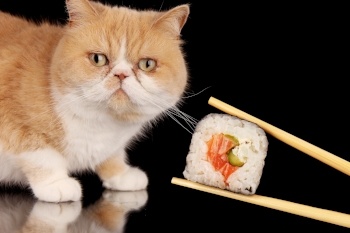 OK, so most cats won't gobble up people food as ravenously as a dog. And heck, most cats will even turn their nose at foods that would cause a dog to sacrifice a limb in exchange for a nibble.
But that doesn't mean cats will never partake in some human food, should the opportunity present itself. Actually, there is enough misinformation about cats that many people inadvertently give them foods they think are nutritious and delicious, but in actuality might send the cat's stomach for a whirl — or maybe worse.
The following foods are best if they're only used as treats, or kept away from your cat entirely.
Read More