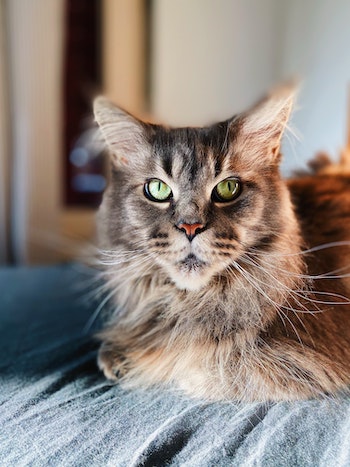 Arthritis in Cats: FAR More Common Than You Think
Thanks to advancements in medicine and nutrition, as well as important improvements in the way we view and look after our cats, our feline friends are living longer, fuller lives these days.
However, as cats progress into their senior years, it's common for many of them to develop joint pain and problems, such as arthritis. And it's actually not all that uncommon even for younger cats to develop and suffer from arthritis.
One study found that roughly 30% of cats over the age of 8 suffer from arthritis — and eight isn't very old for a cat! Another study of cats 6 years and older found that 61% of them had radiographic signs of arthritis in at least one joint - even though many of them weren't showing any obvious outward signs of their arthritis!
And yet another study found that 90% of cats aged 12 and over showed radiographic (x-ray) signs of the arthritis — that's 9 out of every 10 cats over the age of 12! These are very significant numbers, especially when we also take into account that the pain and suffering that these cats are experiencing often goes undetected and therefore untreated, even by the most caring and attentive of cat owners. (Here are some things you can look for to help you determine if your cat might be suffering in silence from the pain of arthritis, or any other painful condition.)
Fortunately, there are some simple things you can do to help improve the comfort, mobility, and quality of life for your cats with arthritis. Many of the things you can do to help your cat are inexpensive and easy to implement. Of course, many cats will also benefit from a pain management protocol involving safe and effective medications, supplements, and complimentary treatments (e.g. acupuncture, etc.) determined by your veterinarian. Read on to see what you can do to help your arthritic cat — regardless of their age.
Read More