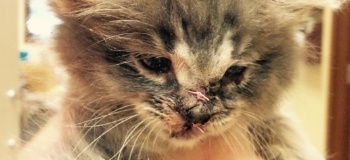 Yard work. Some of you love doing it and some get others to do it for them. Whichever it is, it's a good idea to keep your pets inside.

Power tool culprits: lawn mowers, weed whackers, hedge trimmers. AND the projectiles they fling about, like rocks, sticks and other debris.
This unlucky and unsuspecting kitten (photo above), suffered facial trauma while hiding in the bushes near where someone was using a weed whacker this week. Fortunately he was rushed to the hospital, where pain medications and antibiotics were administered and his wounds cleaned and sutured. (And happily this little guy started eating in pretty short order afterwards :-)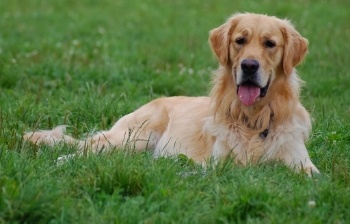 Penny was a lucky dog, as she had a run-in with a lawnmower and escaped with only an injury to her tail. Some pets aren't as lucky though, and some of the injuries sustained are significantly more severe. Lawnmowers tend to be the least forgiving.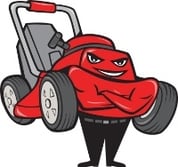 So best to err on the side of caution and keep your critters safely inside the house while you (or anyone else) is doing yard work at your home.

And, as the case of the little kitty above should demonstrate, should such trauma ever happen to your pet, please bring them immediately for veterinary evaluation and care. Delay will often result in more significant blood loss and tissue damage, as well as prolonged pain for your pet.
Happy gardening—without your pet!
Please note: Unless otherwise stated, products, services, and/or companies mentioned, or links to same, are for illustration purposes only and their inclusion does not constitute an endorsement from Preventive Vet. Additionally, we are NOT compensated if you choose to buy what we feature.