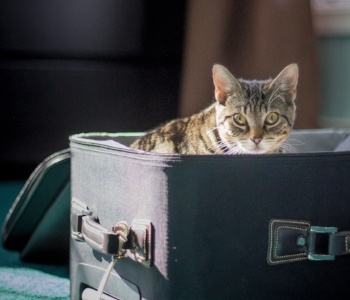 When many people think of cats and riding in cars, it's typically not a very serene picture that's painted in their mind. However, if a cat is properly acclimated and conditioned to riding in a car, they can actually really learn to love it. And so can you!
This should come as great news if you've got an upcoming road trip or long-distance move planned with your cat(s)!
Ideally you're reading this article while your cat is still young or, at least, before they've had a traumatic experience in the car and well in advance of your upcoming car travel with them. Don't despair though if none of those are the case, as even "old cats" can be taught new "car riding tricks" and at the end of this article, there are plenty of tips and products that can provide you some relief and piece-of-mind with last-minute car travel with kitty.
Read More