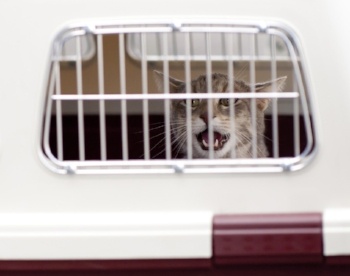 Putting "Love" In This Love-Hate-Relationship
Does your cat hate getting in their carrier to go to the vet? Unfortunately lots do. But if you think about it, it's not surprising. For many (most?) cats the only time they see, let alone get into, their carrier is 2 minutes before they're whisked out the door to head off to the veterinarian.
And since many cats aren't brought for routine wellness care (like annual check-ups), and just brought to the vet when they're "off" or sick...
Read More