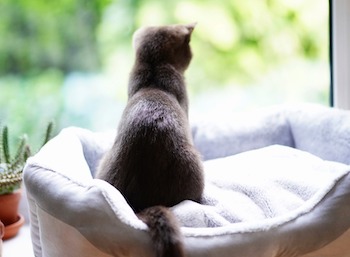 There certainly are plenty of opinions and articles on both sides of the debate, whether cats really need regular checkups. One common thread of many of these articles though is that they tend to talk about vaccines. The necessity of them, the benefits or risks of them, or some other mention of vaccines or vaccinations.
I think such a focus on vaccines is, well… out of focus.
And I think such a focus does a great disservice not just to your cats, but also to you. After all, I can assure you, as a veterinarian, that vet visits, checkups, wellness exams, or whatever else you prefer to call them, aren't just about vaccines. In fact, in a great many cases, they aren't about vaccines
at all!
So I'd like to take a moment to impart some insight and unique perspective here. My goal is to help change the discussion and to bring the focus back to where it should be — working with and having a relationship with your veterinarian to achieve and maintain the best overall health, happiness, and wellbeing possible for your cat.
Below I offer you five clear-cut, non-vaccine-related reasons why your cat 100%, unequivocally, and without doubt benefits from regular veterinary evaluations. I hope that these will help you appreciate that there really is no way to overstate the importance of yearly (or in some cases twice-yearly) veterinary wellness checkups to the health, comfort, and overall wellbeing of your cat. Or, for that matter, to the bond and time that you share with your cat.
Read More